A large portion of vehicle accidents are rear-end collisions. Believe it or not, up to 90 percent of all rear-end collisions are avoidable, one reason you should consider Pulse brake technology. This innovative yet simple technology works to reduce the likelihood that you'll be rear ended, providing added warning to the car behind you. Our team at Randall Noe Ford has the scoop on this technology for you.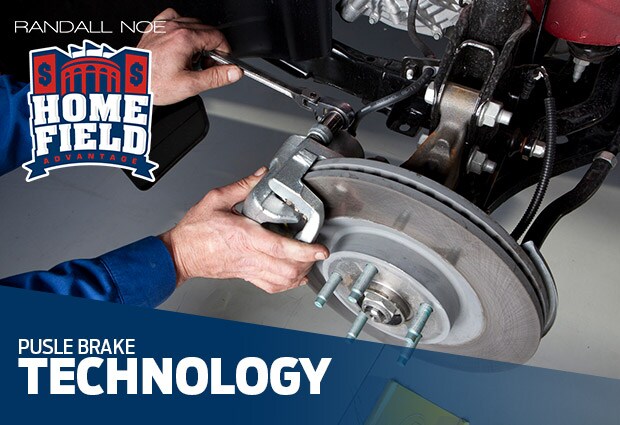 What is Pulse?
Pulse is a rear-end collision avoidance system that was first developed in 1991. When you depress the brake pedal, the Pulse technology will activate a Center High Mount Stop Lamp that pulses four times. This provides an added warning to the car behind you, letting them know that you're about to stop. According to a recent DOT study, with just one more second of warning, nearly 90 percent of rear-end collisions may be avoidable. Therefore, Pulse drastically reduces the likelihood that you'll be rear ended.
Can I Get Pulse?
Pulse is available in all makes and models of automobile and light duty trucks made after 1991. Simply ask an automotive expert here at Randall Noe Ford for more information about finding a vehicle with Pulse technology. It can also be installed by a trained automotive technician.
Pulse Warranty
To ensure absolute quality and satisfaction, Pulse braking technology comes with a 5-year/unlimited-mileage warranty. This warranty is offered through a network of dealerships, and it is a no-questions-asked product replacement warranty that covers manufacturer defects. You can also opt for an additional Total Loss Protection benefit.
Looking for an easy way to improve vehicle safety? Consider Pulse braking technology. Whether you're driving in Terrell, Forney, Fate, or any of the other place in the area, you can rest assured that you're better protected when you opt for Pulse technology. Plus, with an impressive warranty, Pulse is bound to satisfy customers. Don't wait-get Pulse today.