Welcome to Our Service Department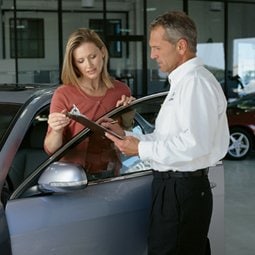 Randall Noe Ford's Service Center strives to keep your vehicle running smoothly. Our personable and knowledgeable service staff is equipped to provide answers and solutions for auto owners in the Terrell, Fate, and Forney regions. Whether your Ford is old or new, we'll be more than happy to optimize its performance with our spectrum of maintenance services.
Our certified mechanics have ample experience when it comes to Ford technology and parts. Whether you're trying to fix squeaky brakes or pinpoint the cause of a strange noise, we'll be thrilled to investigate and provide you with a solution.
No problem is too big or complicated for our capable technicians to handle. Don't hesitate to call us today to ask a question or to set up an appointment with our Service Department.
Besides maintenance issues, we also specialize in procuring you with high quality parts to keep your Ford in peak condition. From new engines to brake pads and everything in between, we're poised to help connect you with the auto parts your vehicle requires.
True to Ford's focus on customer service, Randall Noe Ford caters to the customer's preferences and expectations every step of the way. Schedule an appointment today with one of our qualified technicians to enjoy a customer-focused experience that puts you and your Ford first.